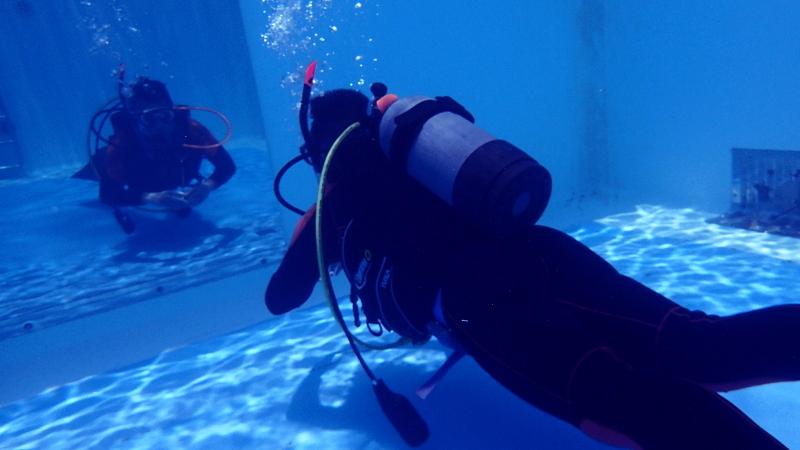 The Open Water Diver Course is geared towards people who are seeking to get their first diver certification. It includes a theoretical module, a written exam, pool practice and four dives in the ocean. People who complete the course come out with a solid understanding of the physics and physiology of diving, gain experience in equipment assembly and care, as well as become proficient in all foundational diving skills. Additionally, we place particular emphasis on mastering buoyancy control, care for the environment, and having fun!
Price: ¥ 52500
Duration: 3 days
Notes: Gear rental is included in the price. All dives are from the shore. It is possible to substitute some of the shore dives with boat dives for an additional fee.
Our Enriched Air (Nitrox) course can be taken concurrently with our Open Water Diver Course at a discounted price. Please inquire if interested.