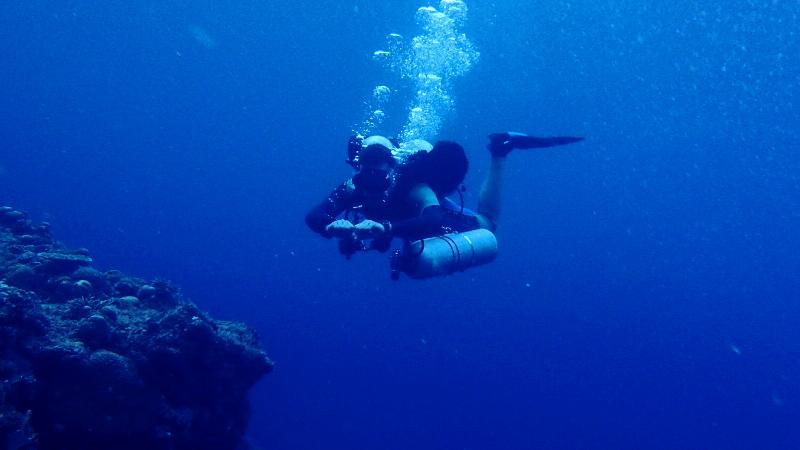 The Self-Reliant Diver course is aimed at people with sufficient experience (>100 dives), who wish to expand their comfort level and aquire skills which would enable them to be self-sufficient withing a dive team, as well as perform dives on their own if circumstances require it. The course includes a theory module and three open water dives. Emphasis is places on the physical and psychological aspects of self-reliant diving as well as proper dive planning, gas management, and use of back-up equipment.
Price: ¥ 35000
Duration: 2 days
Notes: This course is open to anyone with an Advanced Open Water Diver certification or higher and at least 100 logged dives.
Gear rental is not included in the price. Full dive gear can be rented for an additional ¥ 4500 for the duration of the course. All dives are from the shore. It is possible to substitute some of the shore dives with boat dives for an additional fee.
The self-reliant diver course is not trying to promote solo diving. Instead, it is aimed at people who wish to develop skills that would enable them to become self-sufficient within a dive team.