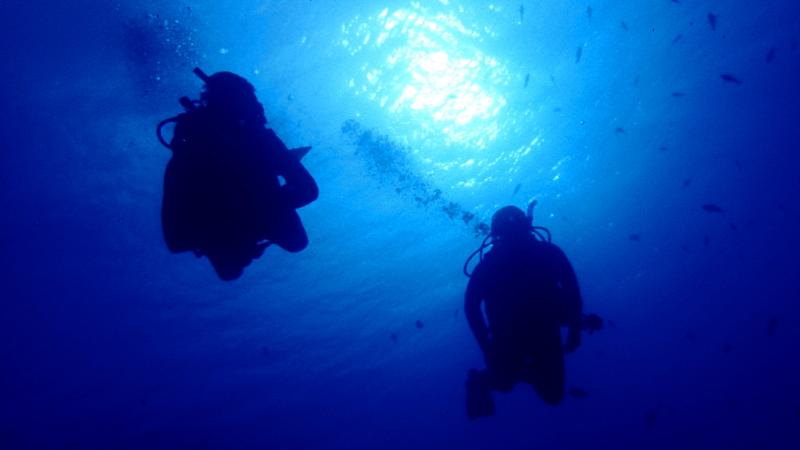 Going deep should never be a goal in and of itself, however there are some dive sites that do require deeper descents. In such cases it is critical to have proper training. The Deep Diver Specialty Course aims to teach the necessary skills to perform deep dives in a safe and enjoyable way. It includes a theory module and four open water dives. Emphasis is placed on gas management, including measurement and calculation of surface air consumption (SAC) rates, effects of narcosis, color and volume changes at depth, understanding the theory behind oxygen toxicity and decompression algorithms, emergency decompression procedures, and proper buddy techniques. Participants who successfully complete the course are qualified to perform non-decompression dives to a maximum depth of 40 meters. Being a Deep Diver is also a prerequisite for any technical diving courses.
Duration: 2 days (4 dives)
Prerequisites: Adventure certification or above
Price:
¥

43000 - 4 boat dives

¥

33000 - 4 shore dives
Scope of the course
Deep diving entails serious risks. The Deep Diver Specialty Course teaches you techniques to mitigate those risks so that you can explore depths up to 40 meters (130 feet) in a safe manner. As such, this course is a must for divers interested in deep diving.
Please note that while PADI's minimum requirements for the Deep Diver Specialty is completing 3 open water dives, we do believe that an extra dive goes a long way to better prepare students for the challenges of deep diving.
If you would like to dive the USS Emmons wreck, located at a depth of 40 meters, and only have an Advanced Open Water certification, we would urge you to take the Deep Diver Specialty Course with us for your own safety.
Where we will dive
The exact diving locations for the Deep Diver Specialty course are subject to the weather conditions and your preference.
We usually do the shore dives at Cape Maeda (Blue Cave) or Cape Manza (Onna Village).
If you prefer to do some of the dives from a boat, we can take you to Cape Manza (Onna Village), USS Emmons, Itoman, or Cape Hedo.
Deep diving is a strenuous activity. For safety reasons the boat diving option of the course is strongly recommended.
Getting to the dive sites
We offer free pick-up service from hotels in Onna, Yomitan and Chatan. Pick-ups from other locations are also possible upon request. Please inquire.
Please note that the Deep Diver course can be tiring. In order to minimize travel and give you more time to rest, we would recommend that you find accommodation in Onna Village or Chatan for the duration of the course.
Notes
† Gear rental is not included in the price. You can rent a full set for ¥ 4000 for the duration of the course and a partial set at a reduced rate.
‡ It is possible to select a different number of boat dives during a course than the ones indicated above. In that case the price will be adjusted accordingly.
§ When combining dives from a course with fun dives on a single day, every fun dive is charged as follows - ¥ 4000 per boat dive and ¥ 3000 per beach dive.
Why stop here?
Check out our Enriched Air (Nitrox) course. Diving on nitrox (a gas mixture containing a higher percentage of oxygen than regular air) does require special training, yet it is a simple and valuable skill that is worth having for divers of all levels.
Those holding an Advanced Open Water certification can look into our Rescue Diver course.
If you have more than 100 logged dives under your belt, bring your diving to the next level with the Self-Reliant Specialty we offer. This course is a lot of fun and will open up your eyes to see the challenges and safety aspects of scuba diving from a completely new angle.